If you want to have all bases covered, you're better to choose a combination of ACC and income protection insurance. This means you can insure more income across a wider range of circumstances – both illness and injury not just accident alone. An accident is defined as A+B=C so injury and progressive or on-going degenerative conditions are not covered by ACC.
As with most things, being forewarned is forearmed, so don't wait until you have an accident to make sure you know exactly how much money you will receive in compensation payments.
Finally, we recommend that you make your money work for you by avoiding doubling up on ACC and income protection cover.  A timely discussion with ACC to lock in the amount of cover ACC will provide regardless of continued income via CPX will give you a good base from which you can build additional insurance cover – illness and injury are just as likely to cause loss of income as an accident.
Case Study - Tim Taylor
Tim is a builder and pays ACC based on annual earnings of $100,000. 
Tim pays $3,128 in ACC levies per year.
Tim is covered based on up to 80% of his earnings on injury i.e. $80,000 
Tim is covered "up to" $80,000. If his earning levels change he may not actually receive this amount on the event of an injury.
ACC Coverplus Extra "CPX"
ACC CPX option allows you to choose how much income you want covered if you have an accident. ACC will pay 100% of the agreed cover divided into weekly payments until you can get back to work full-time. 
Example of Dellows Income Protection Plan for Tim
Tim could "fix" his ACC cover at the minimum level of $29,453 (after tax: $25,279 pa, $486 pw)
Tims previous cover was $80,000 before tax (after tax: $62,680 pa, 1,205 pw)
Cover to be replaced is (after tax $37,388 pa, $719 pw). 
Tim now pays $1,265 in ACC, and $1,332 a year in Income/Mortgage Protection Insurance. 
Due to Tims high ACC levy rate and relatively low age he has saved $531.
In addition Tim is covered for more situations that could effect his ability to work. i.e. covering both injury and medical reasons.
There are a number of other "add ons" Tim may chose such as accidental injury cover at a cost of $12pm. 
In some cases simply fixing ACC Cover via CPX is a great idea. 
Please call James Dellow for a free review of your ACC levies, or to discuss your overall financial protection plan.
Dellows is proud to be accredited with Fidelity Life.
Dellows has access to all Fidelity Life insurance products, Dellows will continue to ensure our clients are financially protected and look for the best options on your behalf.
Fidelity Life was named by industry body ANZIIF as New Zealand's Life Insurance Company of the Year for three years running – 2017, 2018 and 2019 – endorsing the commitment to putting customers at the centre of everything they do.
Fidelity Life offers
https://www.fidelitylife.co.nz/funeral-cover/
" target="_blank">"Golden Life" policies available up to age 79 with no proof of good health required. Funeral cover options are available at flat rates with premium refunds in the event of the policy not being paid out. 
Please contact our office should you wish to discuss your familys financial protection plan. 


One of the key benefits clients get from talking with professional advisers is knowing that you have checked the market, and that you use independent research to inform your advice process.
Dellows utilises Quotemonster and Quality Product Research Limited. This enables us to prepare detailed comparison and investigative reports for our clients on insurance products to suit our clients needs, saving the hassle of calling different companies and trying to make comparisons which are confusing and difficult to understand at the best of times. It also reassures clients and adds value to the work of an adviser who can compare policies and look at re-insurance and provide explanations to ensure the package suits the clients needs.
Please contact James Dellow for a no obligation free review of your personal life, income, and health insurances.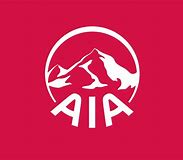 AIA Insurance Special Offer EXTENDED 5 February 2020
Income plays a vital part in accumulating wealth and preparing for retirement. What would you do if your income was to unexpectedly stop. Have a plan.
Join AIA Vitality between 5 August and 5 November 2019 and get the first 12 months of membership for free.
On joining AIA Vitality a discount will be applied to your premiums as a Vitality member of 10%. There are a number of other discounts and free-bees with a focus on rewarding improvements to your personal health. AIA Vitality is an exciting new concept in the NZ insurance space.
In addition you may qualify for a multi-policy discount of 10% - 15% depending on the qualifying insurance products you wish to take on. Health insurance is not part of the multi-policy discount offer.
For example if taking out a life insurance policy and income protection insurance you would receive a 10% discount on the premiums by joining AIA Vitality, and an additional 10% discount via the multi-policy discount offer.
This is a great deal with potential discounts in excess of 20%, airpoints, and various other discounts to health related services.
Please contact James Dellow for a no obligation life and health insurance discussion.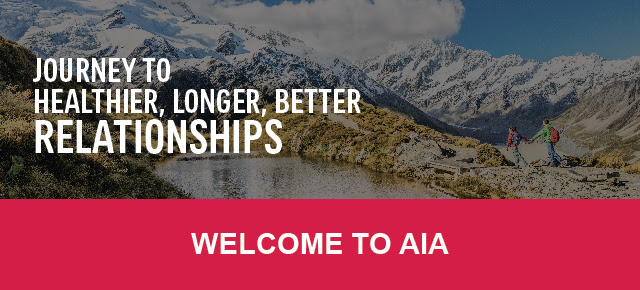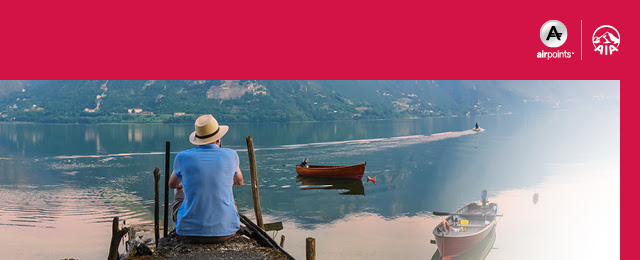 AIA strive to help our customers live healthier, longer, better lives by encouraging them to make positive lifestyle changes one small step at a time.
AIA's partnership with the AirpointsTM programme delivers great additional value to customers with Airpoints at no cost to them.
New policy offer: Your customers can earn 5x Airpoints DollarsTM for every $100 premium paid for 3 months, on new eligible policies applied for between 16 October 2019 and 29 February 2020.
Terms and conditions apply.
Audit Shield
IRD with increased funding is able to engage in more audits, and compliance reviews.
For example: IRD recently undertook a Client Risk Review of a financial services business. later this expanded into a full Audit in respect to GST and Income Tax matters. The total professional fees of $17,850 were fully covered by the Audit Shield Master Policy.
Dellows utilises Audit Shield and offers audit protection insurance to all clients annually.
The policies are low cost and tax deductible. All professional fees are covered on the event of the IRD auditing or conducting risk reviews of your business.
This is particularly useful when there are indicators that you will be targeted by the IRD at any time. Our office may strongly suggest the cover when we know the IRD will have significant queries. The policy does offer peace of mind to taxpayers seeking tax refunds, or expecting IRD action. Once the policy is in place all prior years taxes are automatically included in the policy. 
Audit shield is simply a low cost insurance policy, paying all professional fees required to address any IRD audit or review of your business taxes.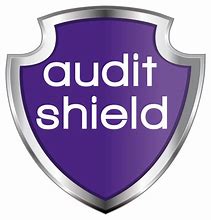 We have a great offer available for Sovereign Life Insurance.
Get 10% off the life of your policy with Sovereign Life + one offer.
You can now get 10% off your new Sovereign policy when you take out Sovereign Life Cover with one other new Sovereign TotalCareMax risk-benefit. And this discount will apply for the life of your new policy.
Take advantage of this Sovereign 'Life + one' offer today and make sure you have the cover you need for the peace of mind you want — and with the money you save, invest it elsewhere or enjoy spending on life and leisure, family and friends!
This offer will be available until 31 May 2019.
Simply reply to this email and I'll contact you with an email fact finder, followed by a no obligation quote, so we can discuss the best options for you.
We may be able to reduce ACC Cover via CPX to allowing for contributions to income protection, significant savings, and additional benefits. Airpoints are available @ AP$1 for every $100 spent on premiums.
Kind Regards, James Dellow