The Minister of Finance has announced a business package containing measures to support businesses affected by the corona virus outbreak.
The package includes tax relief largely starting from 1 April 2020 as follows:
Reintroducing building depreciation to help encourage investment in industrial and commercial buildings.
Increasing the allowance to expense low value asset purchases from $500 to $5,000 for a one-year period, with a $1,000 allowance after that.
Relieving small business owners of the requirement to pay tax through the provisional tax system by raising the threshold from $2,500 to $5,000.
Allowing the Commissioner of Inland Revenue to cancel use of money interest on underpayments of tax for taxpayers unable to pay tax on time due to the outbreak.
Allowing Inland Revenue to share information with government departments to help these agencies provide assistance in relation to the outbreak.
The necessary legislative amendments will be included in a Bill to be introduced soon.
For full details on these proposals, https://scanmail.trustwave.com/?c=9174&d=r63w3p5AbBVaG9teWWmt0m7oeXIjb11ebHSMpyRsxw&s=29&u=https%3a%2f%2fa1%2emiemail%2eco%2enz%2fch%2f71641%2f7zw1z%2f2161901%2fa%2eYsrjwGgP9vE70n1uwEE9ICXE36L2WjtLno0r%5f2%2ehtml" target="_blank">see the Beehive website.

Dellows Financial Mid Year Checklist:
1. Financial Snap-shot
It's a good idea to check in on your financial figures. The easiest way to do this is by looking at your business profit and loss report, and analysing your net worth: your assets (what you own) minus your debt (what you owe). This gives you a snapshot of how you're doing financially and it helps you decide where to focus your efforts. For example, should you purchase another property, or do you need to increase earnings.
2. Adjust your goals
The great thing about goals is they give us direction. It's a good idea to review your financial goals regularly. If you set goals for yourself back in January, do they still make sense? If un-attainable can your goals be split into more manageable objectives over this and next year? If you have already accomplished your goals - should your focus be on a new goal or was your plan to enjoy the victory for a certain period of time.
3. Check-in on your budget
Hopefully, you have a budget. Maybe you don't track your spending meticulously, but you know how much you can spend and how much you aim to save. Take a moment this mid-year to check in on that budget. Are there places where you're overspending? Have you gotten into some less-than-desirable spending habits that you want to break? There are various budgeting apps available. Should you feel help is needed engage someone straight away, what you do with money is far more important than how much you have.
4. Plan for summer spending
Summer is social time with Christmas, New Years, and holidays. There is always something to do, somewhere to go, and someone to meet. But all of this summer fun can leave your bank account feeling drained. Embrace trade-offs — if you know you're going to be spending a little extra on things you don't regularly do, find some places to cut back so it evens out. Cutting back on bills may help over the summer period, this can be as easy as suspending subscriptions: computer software, games, movies; making your lunch, and negotiating payment holidays. Planning early and saving the balance of usual regular payments into a non-break savings account may allow for a large balance of funds to be built up and available for holiday spending.
5. Check in on your kiwisaver contributions
It is very important to plan in advance for retirement, while a home and some investments are great, cash is required also. If you don't make kiwisaver contributions each year sufficient to obtain the maximum government contribution, you can't make up for it with additional contributions the next year. Since kiwisaver comes with great employer and government contributions, and tax benefits, it's pretty important to prioritise planning of your kiwisaver to ensure you are maximising your savings for retirement.
6. Research your pricing
Mid-year is the perfect time to start looking at what competitors are doing and bench-marking your prices. If earning more money was part of your financial plan this year, it's better to ensure your pricing is right earlier, rather than later. If there are reasons your pricing is low issues should be addressed as soon as possible. If it appears your pricing is low then a plan should be made to increase to pricing as soon as possible.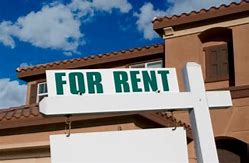 RENTAL PROPERTY "RING FENCING" OF TAX LOSSES
Legislation was passed in mid-2019 which ring-fences residential rental losses from the beginning of the 2020 income year.
A staged implementation was suggested but did not make the final cut. Instead, the last opportunity for residential rental property investors to offset their rental losses with other income was the end of the 31 March 2019 tax year.
The loss ring-fencing rules do not apply to mixed-use properties, such as the family bach, they do however apply to overseas residential rental properties as well as New Zealand residential rental properties.
For those with a residential portfolio, rental losses of one property can be offset against rental profits from other portfolio properties, or against taxable gains from the sale of properties.
Together with the new "Healthy Homes Standards", and "Bright-Line Test", being a Landlord in New Zealand may not be as desirable going forward for negatively geared investors.
The housing market may have further surprises in store, with talk of potential loosening of LVR restrictions, and further drops in the OCR.
The property market is undoubtedly out of skew with domestic household earnings. Many landlords may find holding properties an un-desirable short to medium term investment option - especially with the removal of the ability to obtain an annual tax refund.
If you would like to discuss the impact of the new loss ring-fencing rule, please contact James Dellow.
Audit Shield
IRD with increased funding is able to engage in more audits, and compliance reviews.
For example: IRD recently undertook a Client Risk Review of a financial services business. later this expanded into a full Audit in respect to GST and Income Tax matters. The total professional fees of $17,850 were fully covered by the Audit Shield Master Policy.
Dellows utilises Audit Shield and offers audit protection insurance to all clients annually.
The policies are low cost and tax deductible. All professional fees are covered on the event of the IRD auditing or conducting risk reviews of your business.
This is particularly useful when there are indicators that you will be targeted by the IRD at any time. Our office may strongly suggest the cover when we know the IRD will have significant queries. The policy does offer peace of mind to taxpayers seeking tax refunds, or expecting IRD action. Once the policy is in place all prior years taxes are automatically included in the policy. 
Audit shield is simply a low cost insurance policy, paying all professional fees required to address any IRD audit or review of your business taxes.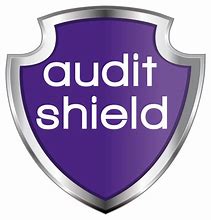 How to reduce your tax bill
If wanting to reduce your taxes planning is required.
Timing involves paying taxes due at a later date, prolonging amounts due for as long as possible. Strategies include pre-paying expenses i.e. buying travel in advance; including accruals i.e. ensuring all accounts payable and trade accounts owing to suppliers at year end are included, weighing up payment basis vs invoice basis for GST, and if GST is even required. Timing is very important when it comes to taxes, for example if given a choice to make a large sale this year and pay 33%, or next year and pay 17.5%, given the choice it would be better to wait and pay tax on the sale at the lower rate. There are a number of other options such as GST payment periods 2, or 6 monthly, provisional taxes, and PAYE vs shareholder salary considerations that can all impact on the timing of tax payments. When ever possible paying tax later is the best idea to achieve savings.
Deductions include ensuring that all expenses are included, this may involve costs associated directly with your activity, together with overhead costs such as vehicle costs, depreciation on assets, and home office costs. There are a number of different categories of expenses to consider. In general the more information provided at year end the better. Include all expenses that allowed you to "continue in business" and to "earn your income". There are a number of tax rules that can be taken advantage of such as the FBT de-minimus allowing companies to make tax free distributions to staff of $300 per 3 months, for gym memberships, or the child de-minimus allowing $2,340 of income to be paid to school children without any PAYE being deducted.
Structure is an important consideration ,for example if expecting large losses on a start up a "look through company" is an ideal option. Losses should not be carried forward when paying tax on other income in the same year. Considering your structure can also ensure that income is available to be distributed to owners with lower personal marginal tax rates. Many small family businesses have both husband and wife as shareholders of the business. Trusts are a good option in some cases allowing income to be distributed to any of the beneficiaries and taxed at their marginal tax rates.
No CGT allows a significant advantage for asset owners to generate non-taxable income. How taxable income is spent is very important if wish to take advantage of the tax system. Property continues to be a very good option, tax losses resulting from investment property are available to be offset against all other income. Restructuring is available allowing your home to be mortgage free, and all debt applied against investments. Capital gains are not taxable if the timing of sales fall outside the "bright line test" period. Capital gains on business sales, shares, and other investments are also tax free. Investment in general is very desirable if looking for a greater return while minimising taxes.
The lack of a capital gains tax in NZ certainly provides a major advantage for investors to potentially make significant tax free gains.

2019 Year End - James Top Tips
1. Donations are deductible at year end with no maximum amount refunded at 33%
2. Dividends should be declared to clear any overdrawn shareholder current accounts (DWT due 20 April 2019).
3. Shareholdings should be reviewed to ensure they allow for shareholder salaries to be declared to all individuals working in a family business.
4. Call us if your business is going to make losses to discuss loss offset options.
5. Opt ins are required before 31 March for Ratio and AIMs provisional tax options.
6. End of financial year is a good time to change accounting software.
7. GST filing frequency can be changed before 31 March - 1, 2, or 6 monthly options are available.
8. Review property portfolios, bright-line test dates, mortgage renewal dates, rent levels, and landlord compliance.

Start Preparing for 2019 Year End
As the end of the financial year approaches, it always pays to spend a little extra time examining your financial records and considering ways to increase your after tax income.
There is a high chance that you will find a couple of extra savings. It is also a good time of year to reflect on your financial position, and think about goals.
Here are a couple of our top tax tips for preparing for the 2019 end of financial year:
Prior Year 2018 Taxes Are Due
Ensure 2018 tax returns have been filed with the IRD as they are due on 31 March 2019.
Write off bad debts
Businesses with outstanding amounts owed, no matter the size, that are unlikely to be recovered in full should consider writing these off as bad debts. Bad debts can be used as a tax deduction, effectively reducing your taxable income for the relevant year.
Pre-pay expenses
By pre-paying for tax deductible expenses before March 31, you will be able to minimise your tax bill. Some categories of business expenses can be pre-paid. Examples include stationery, vehicle registration, and accounting.
Split business income
In some circumstances, it may be possible to minimise your tax liability by redistributing the flow of income from your business. For example, if your partner is a low income earner, it may be advisable for you to split the business income with them. It may also be possible for you to redirect some of your income towards your children. This should be planned prior to your end as there are rules around how this can be done. Please call to discuss.
Discount reserve
You are able to claim a deduction for a discount reserve, for example a discount for speedy payments, if your debtors are traditionally entitled to this discount.
Trading stock valuation
Trading stock must be valued using a cost valuation method, unless the market selling value is lower than the cost. It is very important to value your stock at 31 March each year, where the stock is worth less that the cost price this should be recorded.
Bonuses and holiday pay
It is possibly to claim amounts payable to your employees as a deduction for the current financial year, so long as the full amount is paid to the employee within 63 days of the balance date. This may include bonuses and holiday leave paid within 63 days of 31 March.
Dellow - GST Tips
Tax minimisation is extremely important to us.
Please review our GST tips and take a minute to consider if you would like a GST review. 
1. Registering for GST too early or too late
For a new or small and growing business, deciding when and whether to register for GST can be tricky.
If your customers are private individuals and you register too early, you might be voluntarily giving up thousands of dollars.
If, on the other hand, your customers are GST registered, you could register to get the GST back on your outgoings.
Register too late, and surprise surprise, the Inland Revenue may impose penalties and interest.
2. Claiming GST on overseas transactions and unregistered suppliers
GST can't be claimed on services and products sourced from overseas suppliers.
Often, these types of errors are unintentional and simply overlooked.
For instance, goods or services purchased through online companies such as MailChimp, iTunes, Facebook, or Google Apps are from overseas suppliers and cannot be claimed.
To be safe, check your invoices and receipts to see if NZ GST has been charged.
Keep in mind as well that many smaller businesses and subcontractors are not registered for GST, which means it cannot be claimed.
3. Buying assets or equipment that may be used for personal purposes
When you're purchasing assets or equipment for business use, you may claim a GST deduction, but the amount you can claim may vary depending on whether you are a company, sole trader or partnership.
Where the asset is to be used 100 percent for business purposes, it is normally fully deductible regardless of your trading structure.
However, where there is private use, such as with motor vehicles, sole traders and partnerships must make an adjustment to the GST claimed for the expected private use component.
When a company is involved, you can normally claim all the GST, but you will need to pay some GST on every future GST return to compensate the Inland Revenue for that private use.
4. Leasing and hire purchase
If you're buying assets or equipment using asset finance, getting the GST correct often causes problems.
If you're taking ownership of the assets or equipment (or if there's an option to take ownership), you can claim all the GST up front (subject to any private use above).
But if you just have the right to use the assets or equipment for a limited period, the GST is claimable on each payment.
There are all sorts of leasing deals out there, so watch out because when it says it's a lease, it may not be. Also be aware because sometimes GST only applies to part of the regular payment.
5. Introducing "second-hand/private goods" to your business
When you buy a second-hand item for business, you can generally claim the GST even if the vendor isn't GST registered.
If you're the vendor (for instance, if you are selling something to your company or you're buying from a related party), there are complex rules to prevent you from gaining what Inland Revenue would consider to be an unfair advantage. Deductions are available for these good being introduced to the GST "pool" and should be pursued.
If you prepare your own GST Returns there may be some value in ensuring everything you are entitled to are being claimed.
Recently we have noted several builders, plumbers, and mechanics that appear to have very few tools on their fixed asset schedules.
Often an adjustment is required for existing assets introduced to the business on start up. This can be significant - more here
6. Home Office Expenses
To calculate your GST adjustment you need to work out the percentage of the area that is used for work against the total area of your home.
The table below explains how to calculate an adjustment for home office expenses and provides an example.
Scenario: Erana has an office set aside in her private home. The office is 10 square metres of a 100 square metre house. Therefore, the business percentage is 10%.
The total house expenses including GST for the taxable period were $1,000, including:
rates $500
insurance (house) $200
electricity $300
Step 1 Work out the value of the business (taxable) use.
$1,000 x 10% = $100
Step 2 Multiply the amount from Step 1 by 3 then divide by 23. This is your GST adjustment. Transfer the totals to Box 13 on your GST return. 100 x 3 divided by 23 = $13.04