ACC Coverplus Extra - CPX
It's that time again, ACC has started mailing out their Cover Plus Extra renewals for business owners and self-employed.
This is their agreed value version of the cover for self-employed, if you are not on it, you should be. This solves the primary concern people have about defining how much their weekly compensation claim is. Haven't got it or have questions about it, message us and we can chat.
Options include reducing ACC cover and replacing with personal income/mortgage protection insurance, health insurance, and trauma cover. We can offer free no obligation quotes and advice.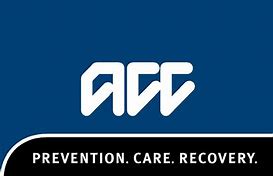 We have a great offer available for Sovereign Life Insurance.
Get 10% off the life of your policy with Sovereign Life + one offer.
You can now get 10% off your new Sovereign policy when you take out Sovereign Life Cover with one other new Sovereign TotalCareMax risk-benefit. And this discount will apply for the life of your new policy.
Take advantage of this Sovereign 'Life + one' offer today and make sure you have the cover you need for the peace of mind you want — and with the money you save, invest it elsewhere or enjoy spending on life and leisure, family and friends!
This offer will be available until 31 May 2019.
Simply reply to this email and I'll contact you with an email fact finder, followed by a no obligation quote, so we can discuss the best options for you.
We may be able to reduce ACC Cover via CPX to allowing for contributions to income protection, significant savings, and additional benefits. Airpoints are available @ AP$1 for every $100 spent on premiums.
Kind Regards, James Dellow