If you want to have all bases covered, you're better to choose a combination of ACC and income protection insurance. This means you can insure more income across a wider range of circumstances – both illness and injury not just accident alone. An accident is defined as A+B=C so injury and progressive or on-going degenerative conditions are not covered by ACC.
As with most things, being forewarned is forearmed, so don't wait until you have an accident to make sure you know exactly how much money you will receive in compensation payments.
Finally, we recommend that you make your money work for you by avoiding doubling up on ACC and income protection cover.  A timely discussion with ACC to lock in the amount of cover ACC will provide regardless of continued income via CPX will give you a good base from which you can build additional insurance cover – illness and injury are just as likely to cause loss of income as an accident.
Case Study - Tim Taylor
Tim is a builder and pays ACC based on annual earnings of $100,000. 
Tim pays $3,128 in ACC levies per year.
Tim is covered based on up to 80% of his earnings on injury i.e. $80,000 
Tim is covered "up to" $80,000. If his earning levels change he may not actually receive this amount on the event of an injury.
ACC Coverplus Extra "CPX"
ACC CPX option allows you to choose how much income you want covered if you have an accident. ACC will pay 100% of the agreed cover divided into weekly payments until you can get back to work full-time. 
Example of Dellows Income Protection Plan for Tim
Tim could "fix" his ACC cover at the minimum level of $29,453 (after tax: $25,279 pa, $486 pw)
Tims previous cover was $80,000 before tax (after tax: $62,680 pa, 1,205 pw)
Cover to be replaced is (after tax $37,388 pa, $719 pw). 
Tim now pays $1,265 in ACC, and $1,332 a year in Income/Mortgage Protection Insurance. 
Due to Tims high ACC levy rate and relatively low age he has saved $531.
In addition Tim is covered for more situations that could effect his ability to work. i.e. covering both injury and medical reasons.
There are a number of other "add ons" Tim may chose such as accidental injury cover at a cost of $12pm. 
In some cases simply fixing ACC Cover via CPX is a great idea. 
Please call James Dellow for a free review of your ACC levies, or to discuss your overall financial protection plan.
ACC Coverplus Extra - CPX
It's that time again, ACC has started mailing out their Cover Plus Extra renewals for business owners and self-employed.
This is their agreed value version of the cover for self-employed, if you are not on it, you should be. This solves the primary concern people have about defining how much their weekly compensation claim is. Haven't got it or have questions about it, message us and we can chat.
Options include reducing ACC cover and replacing with personal income/mortgage protection insurance, health insurance, and trauma cover. We can offer free no obligation quotes and advice.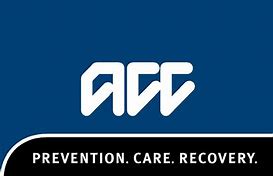 We have a great offer available for Sovereign Life Insurance.
Get 10% off the life of your policy with Sovereign Life + one offer.
You can now get 10% off your new Sovereign policy when you take out Sovereign Life Cover with one other new Sovereign TotalCareMax risk-benefit. And this discount will apply for the life of your new policy.
Take advantage of this Sovereign 'Life + one' offer today and make sure you have the cover you need for the peace of mind you want — and with the money you save, invest it elsewhere or enjoy spending on life and leisure, family and friends!
This offer will be available until 31 May 2019.
Simply reply to this email and I'll contact you with an email fact finder, followed by a no obligation quote, so we can discuss the best options for you.
We may be able to reduce ACC Cover via CPX to allowing for contributions to income protection, significant savings, and additional benefits. Airpoints are available @ AP$1 for every $100 spent on premiums.
Kind Regards, James Dellow