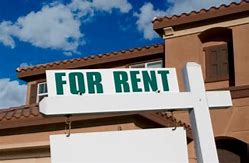 RENTAL PROPERTY "RING FENCING" OF TAX LOSSES
Legislation was passed in mid-2019 which ring-fences residential rental losses from the beginning of the 2020 income year.
A staged implementation was suggested but did not make the final cut. Instead, the last opportunity for residential rental property investors to offset their rental losses with other income was the end of the 31 March 2019 tax year.
The loss ring-fencing rules do not apply to mixed-use properties, such as the family bach, they do however apply to overseas residential rental properties as well as New Zealand residential rental properties.
For those with a residential portfolio, rental losses of one property can be offset against rental profits from other portfolio properties, or against taxable gains from the sale of properties.
Together with the new "Healthy Homes Standards", and "Bright-Line Test", being a Landlord in New Zealand may not be as desirable going forward for negatively geared investors.
The housing market may have further surprises in store, with talk of potential loosening of LVR restrictions, and further drops in the OCR.
The property market is undoubtedly out of skew with domestic household earnings. Many landlords may find holding properties an un-desirable short to medium term investment option - especially with the removal of the ability to obtain an annual tax refund.
If you would like to discuss the impact of the new loss ring-fencing rule, please contact James Dellow.