Dellows is proud to be accredited with Fidelity Life.
Dellows has access to all Fidelity Life insurance products, Dellows will continue to ensure our clients are financially protected and look for the best options on your behalf.
Fidelity Life was named by industry body ANZIIF as New Zealand's Life Insurance Company of the Year for three years running – 2017, 2018 and 2019 – endorsing the commitment to putting customers at the centre of everything they do.
Fidelity Life offers
https://www.fidelitylife.co.nz/funeral-cover/
" target="_blank">"Golden Life" policies available up to age 79 with no proof of good health required. Funeral cover options are available at flat rates with premium refunds in the event of the policy not being paid out. 
Please contact our office should you wish to discuss your familys financial protection plan. 


One of the key benefits clients get from talking with professional advisers is knowing that you have checked the market, and that you use independent research to inform your advice process.
Dellows utilises Quotemonster and Quality Product Research Limited. This enables us to prepare detailed comparison and investigative reports for our clients on insurance products to suit our clients needs, saving the hassle of calling different companies and trying to make comparisons which are confusing and difficult to understand at the best of times. It also reassures clients and adds value to the work of an adviser who can compare policies and look at re-insurance and provide explanations to ensure the package suits the clients needs.
Please contact James Dellow for a no obligation free review of your personal life, income, and health insurances.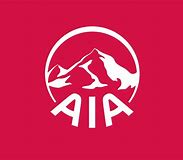 AIA Insurance Special Offer EXTENDED 5 February 2020
Income plays a vital part in accumulating wealth and preparing for retirement. What would you do if your income was to unexpectedly stop. Have a plan.
Join AIA Vitality between 5 August and 5 November 2019 and get the first 12 months of membership for free.
On joining AIA Vitality a discount will be applied to your premiums as a Vitality member of 10%. There are a number of other discounts and free-bees with a focus on rewarding improvements to your personal health. AIA Vitality is an exciting new concept in the NZ insurance space.
In addition you may qualify for a multi-policy discount of 10% - 15% depending on the qualifying insurance products you wish to take on. Health insurance is not part of the multi-policy discount offer.
For example if taking out a life insurance policy and income protection insurance you would receive a 10% discount on the premiums by joining AIA Vitality, and an additional 10% discount via the multi-policy discount offer.
This is a great deal with potential discounts in excess of 20%, airpoints, and various other discounts to health related services.
Please contact James Dellow for a no obligation life and health insurance discussion.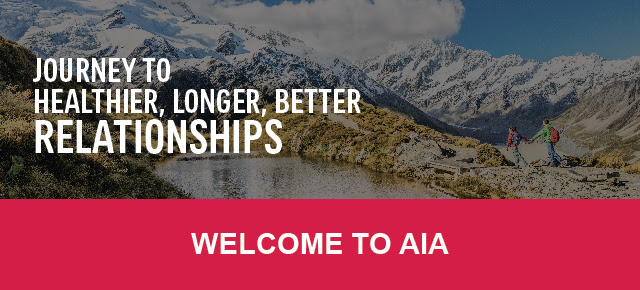 Audit Shield
IRD with increased funding is able to engage in more audits, and compliance reviews.
For example: IRD recently undertook a Client Risk Review of a financial services business. later this expanded into a full Audit in respect to GST and Income Tax matters. The total professional fees of $17,850 were fully covered by the Audit Shield Master Policy.
Dellows utilises Audit Shield and offers audit protection insurance to all clients annually.
The policies are low cost and tax deductible. All professional fees are covered on the event of the IRD auditing or conducting risk reviews of your business.
This is particularly useful when there are indicators that you will be targeted by the IRD at any time. Our office may strongly suggest the cover when we know the IRD will have significant queries. The policy does offer peace of mind to taxpayers seeking tax refunds, or expecting IRD action. Once the policy is in place all prior years taxes are automatically included in the policy. 
Audit shield is simply a low cost insurance policy, paying all professional fees required to address any IRD audit or review of your business taxes.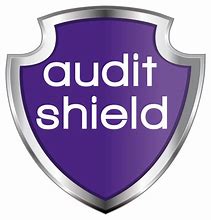 Kiwisaver Time
If you are a member of a KiwiSaver scheme or a complying fund you're eligible for the Government contribution, provided:
you're 18 or over
not elegible to withdraw your savings, and
mainly reside in New Zealand
The Government will pay 50 cents for every dollar of member contributions up to a maximum payment of $521.43. This means that you must contribute $1,043 annually (before 30 June) to qualify for the maximum payment of $521.
Kiwisaver year end is 30 June 2019.
First Home Owners
You may be able to withdraw some of your KiwiSaver savings to put towards purchasing your first home.
You must have been a KiwiSaver member for three or more years. You can not withdraw funds for an investment property.
If you have owned a home before, in some circumstances you may still be eligible to withdraw your savings. Your scheme provider may require you to contact Housing New Zealand to determine if you're in the same financial position as a first home buyer.
In addition to withdrawal of funds, after 3 years of contributing to KiwiSaver, you may be entitled to a KiwiSaver HomeStart grant. The grants are administered by Housing New Zealand and will be paid directly to your solicitor.
HomeStart grants available are:
For purchasing an existing home, the grant is between $3,000 and $5,000 based on $1,000 each year of KiwiSaver membership.
For building or purchasing a new home, or for purchasing land to build a new home on, the grant is, in effect doubled to, $2,000 per year of membership in the scheme, up to a maximum of $10,000 for five years for each member.
To be eligible for a KiwiSaver HomeStart grant you must:
-have been contributing the required minimum amount to KiwiSaver for at least three years
-be 18 years or over
-be purchasing or building your first home
-have a household income (before tax) of less than $85,000 per year (for one person), or less than $130,000 per year (for two or more people)
-have a deposit that is 10% or more of the purchase price, including the addition of the grant
-be planning to live in the house for at least 6 months from the settlement/completion of the property.
Self Employed
KiwiSaver is very flexible if you're self-employed. You're not required to contribute a set percentage of your pay.
You can either:
-make lump sum payments when you choose, or
-set up regular payments.
If you're self-employed you can enjoy all the benefits of KiwiSaver except the employer contributions. When you join, if you're eligible:
-the Government will pay an annual member tax credit.
-you'll be able to take advantage of the first home buyer's benefits.
Employer contributions for shareholder employees who pay themselves on PAYE are tax deductible, however please keep in mind ESCT taxes are deducted from employer contributions before funds are added to the employees fund. Overall there are no tax advantages for shareholder employees in making employer contributions to themselves.
Withdrawal on Retirement
You become eligible to withdraw all your savings as a lump sum when you qualify for NZ Super (currently at the age of 65), as long as you've been a KiwiSaver member for a minimum of 5 years.
Any withdrawals from your KiwiSaver account are tax-free.
Talking with your bank or an investment adviser is worthwhile before making withdrawals, "open-PIEs" and "Managed Funds" may be preferable options.

ACC Coverplus Extra - CPX
It's that time again, ACC has started mailing out their Cover Plus Extra renewals for business owners and self-employed.
This is their agreed value version of the cover for self-employed, if you are not on it, you should be. This solves the primary concern people have about defining how much their weekly compensation claim is. Haven't got it or have questions about it, message us and we can chat.
Options include reducing ACC cover and replacing with personal income/mortgage protection insurance, health insurance, and trauma cover. We can offer free no obligation quotes and advice.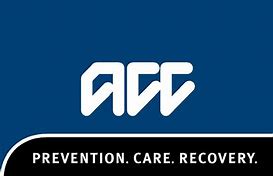 Remember to hold some cash
In addition to your business, property portfolio, vehicles, and other assets, it is important to hold an investment in "cash". An advised minimum is the equivalent of 3 months living costs, potentially held in a managed fund.
Smartshares accepts direct investments from new investors from as little as $500 per fund and $50 per month ongoing.There is an establishment fee of $30.
Banks often have options, mortgage offset accounts, term deposits, open PIEs, and managed funds. Generally small weekly amounts are allowed to be contributed. 
 
Pay accounting fees over 3, 6 and 12 months. This is an option for one-off additional services or for convenience to assist with cashflow requirements. Interest rates between 0% - 9.5%.
Generally we operate on fixed monthly fees allowing for smaller payments throughout the year, rather than a large one-off amounts. For new clients transitioning to monthly fees we can offer a 0% interest rate on a 6 monthly term to complete any prior year requirements.
https://www.dellows.co.nz/cobranded%20feeSmart%20brochure-Dellows.pdf" target="_blank">Apply here

Spinach Limited
Spinach are NZ's friendliest business lending specialists. We focus only on business lending and can help with secured loans for just about any situation. Call us today, we won't tie up your family home to get the finance your business needs.
https://spinach.co.nz/business-loans/asset-finance/" target="_blank">Link here