Dellows Financial Mid Year Checklist:
1. Financial Snap-shot
It's a good idea to check in on your financial figures. The easiest way to do this is by looking at your business profit and loss report, and analysing your net worth: your assets (what you own) minus your debt (what you owe). This gives you a snapshot of how you're doing financially and it helps you decide where to focus your efforts. For example, should you purchase another property, or do you need to increase earnings.
2. Adjust your goals
The great thing about goals is they give us direction. It's a good idea to review your financial goals regularly. If you set goals for yourself back in January, do they still make sense? If un-attainable can your goals be split into more manageable objectives over this and next year? If you have already accomplished your goals - should your focus be on a new goal or was your plan to enjoy the victory for a certain period of time.
3. Check-in on your budget
Hopefully, you have a budget. Maybe you don't track your spending meticulously, but you know how much you can spend and how much you aim to save. Take a moment this mid-year to check in on that budget. Are there places where you're overspending? Have you gotten into some less-than-desirable spending habits that you want to break? There are various budgeting apps available. Should you feel help is needed engage someone straight away, what you do with money is far more important than how much you have.
4. Plan for summer spending
Summer is social time with Christmas, New Years, and holidays. There is always something to do, somewhere to go, and someone to meet. But all of this summer fun can leave your bank account feeling drained. Embrace trade-offs — if you know you're going to be spending a little extra on things you don't regularly do, find some places to cut back so it evens out. Cutting back on bills may help over the summer period, this can be as easy as suspending subscriptions: computer software, games, movies; making your lunch, and negotiating payment holidays. Planning early and saving the balance of usual regular payments into a non-break savings account may allow for a large balance of funds to be built up and available for holiday spending.
5. Check in on your kiwisaver contributions
It is very important to plan in advance for retirement, while a home and some investments are great, cash is required also. If you don't make kiwisaver contributions each year sufficient to obtain the maximum government contribution, you can't make up for it with additional contributions the next year. Since kiwisaver comes with great employer and government contributions, and tax benefits, it's pretty important to prioritise planning of your kiwisaver to ensure you are maximising your savings for retirement.
6. Research your pricing
Mid-year is the perfect time to start looking at what competitors are doing and bench-marking your prices. If earning more money was part of your financial plan this year, it's better to ensure your pricing is right earlier, rather than later. If there are reasons your pricing is low issues should be addressed as soon as possible. If it appears your pricing is low then a plan should be made to increase to pricing as soon as possible.
There are lots of things to consider when buying or selling a business.
Valuing the business
A business valuation can provide a sound platform from which to start negotiations. Business brokers provide generally accurate market appraisals after a brief discussion and review of your financial statements. In New Zealand small businesses are usually sold for between 2 - 4 times EBITD (earnings before interest tax and depreciation). There are however industry specific rules of thumb aswell - such as accounting practices are often based on a multiple of revenue, trade based businesses are often difficult to sell at all unless there are significant staff and assets involved. The general idea is that a person will want a return of their initial investment within a 2 - 4 year period. Cashflows from a business directly impact on its value, together with adjustments for risk and industry factors. Any valuation is speculative until tested in the market, a business being truly worth the maximum amount a buyer is willing to pay for it.
Conducting due diligence
Due diligence is surprisingly often overlooked and is of great importance to buyers before committing to an acquisition. Chartered accountants carry out due diligence on your behalf, this is similar to an audit or a review engagement and is very worthwhile. Records are reviewed and reconciliations performed to ensure the information being presented is accurate and truthful. A number of other non-financial areas are reviewed to ensure the business is being held out appropriately. Due diligence analysis can help a buyer to weigh up the business in advance ensuring it is what they really want. When selling a business it is important that the information provided is factual and matches tax returns and bank records. This can really help during due diligence process as any misrepresentations, or even honest errors can deter a buyer.
Preparing the business for sale
As would be expected to prepare a business for sale you want to make it as desirable as possible. Leading up to a sale there should be an effort to increase sales, manage expenses, and record larger profits. In addition record keeping should be tidied up, client lists, phone and email details, systems, processes and procedures. Software commonly used should be implemented and systems should be streamlined to be inline with the industry best practice. For a seller this can sometimes be daunting, effectively sorting out a lot of the reasons they may want to sell in the first place, and then selling the business as they would have liked to have been running it all along. There is no option for a business owner wishing to achieve a successful sale to run away, any issues need to be sorted out before the sale to ensure the business achieves the best possible price.
Developing exit strategies
Planning an exit strategy is worthwhile. There are various options available in regards to an exit, succession, shareholder buy outs, employee buy ins, market sales, competitor mergers, asset sales, gradual buy outs, vendor finance, share swaps, etc. Planning an exit strategy on a personal level in advance is essential to achieve a good overall result. Preparation of the business for sale can start years in advance, and the process needs to be managed effectively, tax issues, timing, right through to investment of the realized monies from the sale.
Please contact James Dellow should you wish to discuss your business value, succession plan, or exit strategy.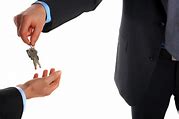 Documents play an essential role in protecting the interests of the business and business owners over the course of a company's lifetime.
Company Constitution - do you have shareholders other than yourself in the company? Do you want to retain the control of your company? Are you a shareholder or investor in a private company? Do you want to have ensure you have a say in how the business is run? If you answered yes to any of these questions you need a constitution for your company. Company constitutions enable a company to impose rules and obligations on incoming shareholders without separate agreements being required.
Shareholders Agreement / Partnership Agreement - a shareholders agreement outlines what each parties obligations are such as the introduction of capital and expertise. Other clauses sch as the amount of salary to be paid to working owners, dividend policy, and any other matters that form the overall agreement can be included.
Annual and Special Resolutions - Companies are required to prepare annual financial statements, it is important for shareholder and director resolutions to be prepared and signed off on an annual basis, accepting the financial statements, salary levels, and dividend policies. In addition major transactions should be accepted by special resolutions throughout the year. If the company is trading while insolvent it is important to consider the impact on directors and prepare a solvency resolution with shareholders agreeing to financially support the business operations.
Buy/Sell Agreement - the buy/sell agreement is a useful addition to a shareholder or partnership agreement when there is one party providing capital as a silent partner and the other partner wishes to eventually buy them out. The method of determining the share price should be outlined, together with the time-frame and process of calling the buy/sell option.
Employment Agreements - employment agreements should be drawn up for all employees including shareholder employees. Contractors should have agreements drawn up. Employment is a major area of risk for businesses and having the correct paperwork in place is essential.
Trade Terms - when carrying out work for a client a contract can help to determine the work that is to be included and how the customer is to make payment. Trade terms are important as a good trade credit policy ensures all costs associated with chasing a debt fall back on to the client. Where stock is involved ownership can be retained until payment is made in full.
Business Plan - Cashflow and Budget - before making a start in any business a plan should be drawn up, further a basic budget is always useful to plan for financing requirements and growth.
2019 Year End - James Top Tips
1. Donations are deductible at year end with no maximum amount refunded at 33%
2. Dividends should be declared to clear any overdrawn shareholder current accounts (DWT due 20 April 2019).
3. Shareholdings should be reviewed to ensure they allow for shareholder salaries to be declared to all individuals working in a family business.
4. Call us if your business is going to make losses to discuss loss offset options.
5. Opt ins are required before 31 March for Ratio and AIMs provisional tax options.
6. End of financial year is a good time to change accounting software.
7. GST filing frequency can be changed before 31 March - 1, 2, or 6 monthly options are available.
8. Review property portfolios, bright-line test dates, mortgage renewal dates, rent levels, and landlord compliance.

Pay accounting fees over 3, 6 and 12 months. This is an option for one-off additional services or for convenience to assist with cashflow requirements. Interest rates between 0% - 9.5%.
Generally we operate on fixed monthly fees allowing for smaller payments throughout the year, rather than a large one-off amounts. For new clients transitioning to monthly fees we can offer a 0% interest rate on a 6 monthly term to complete any prior year requirements.
https://www.dellows.co.nz/cobranded%20feeSmart%20brochure-Dellows.pdf" target="_blank">Apply here

Start Preparing for 2019 Year End
As the end of the financial year approaches, it always pays to spend a little extra time examining your financial records and considering ways to increase your after tax income.
There is a high chance that you will find a couple of extra savings. It is also a good time of year to reflect on your financial position, and think about goals.
Here are a couple of our top tax tips for preparing for the 2019 end of financial year:
Prior Year 2018 Taxes Are Due
Ensure 2018 tax returns have been filed with the IRD as they are due on 31 March 2019.
Write off bad debts
Businesses with outstanding amounts owed, no matter the size, that are unlikely to be recovered in full should consider writing these off as bad debts. Bad debts can be used as a tax deduction, effectively reducing your taxable income for the relevant year.
Pre-pay expenses
By pre-paying for tax deductible expenses before March 31, you will be able to minimise your tax bill. Some categories of business expenses can be pre-paid. Examples include stationery, vehicle registration, and accounting.
Split business income
In some circumstances, it may be possible to minimise your tax liability by redistributing the flow of income from your business. For example, if your partner is a low income earner, it may be advisable for you to split the business income with them. It may also be possible for you to redirect some of your income towards your children. This should be planned prior to your end as there are rules around how this can be done. Please call to discuss.
Discount reserve
You are able to claim a deduction for a discount reserve, for example a discount for speedy payments, if your debtors are traditionally entitled to this discount.
Trading stock valuation
Trading stock must be valued using a cost valuation method, unless the market selling value is lower than the cost. It is very important to value your stock at 31 March each year, where the stock is worth less that the cost price this should be recorded.
Bonuses and holiday pay
It is possibly to claim amounts payable to your employees as a deduction for the current financial year, so long as the full amount is paid to the employee within 63 days of the balance date. This may include bonuses and holiday leave paid within 63 days of 31 March.
Business Planning
Lets plan in 2019, to realise your financial and business goals, a good place to start is a clear plan. "Now" "Where" and "How" (where are you now.., where to you want to be.., and how are you going to get there..). Assign responsibility "who" will do these things and set a date "when" will they be done.
Dellows has specialised planning software MYOB Profit Optimiser. We can analyse your business, and explore strategies, make forecasts, and set goals, all at the touch of a button. Financial Diagnostics, health checks, and various other add-ons are available to Dellow clients. 
 
https://www.business.govt.nz/search?Search=business+plan&searchlocale=en_NZ&form_source=head&action_results=Go" target="_blank">Link to Additional Resources