| | |
| --- | --- |
| Posted on 23 June, 2019 at 3:30 | |
Audit Shield
IRD with increased funding is able to engage in more audits, and compliance reviews.
For example: IRD recently undertook a Client Risk Review of a financial services business. later this expanded into a full Audit in respect to GST and Income Tax matters. The total professional fees of $17,850 were fully covered by the Audit Shield Master Policy.
Dellows utilises Audit Shield and offers audit protection insurance to all clients annually.
The policies are low cost and tax deductible. All professional fees are covered on the event of the IRD auditing or conducting risk reviews of your business.
This is particularly useful when there are indicators that you will be targeted by the IRD at any time. Our office may strongly suggest the cover when we know the IRD will have significant queries. The policy does offer peace of mind to taxpayers seeking tax refunds, or expecting IRD action. Once the policy is in place all prior years taxes are automatically included in the policy. 
Audit shield is simply a low cost insurance policy, paying all professional fees required to address any IRD audit or review of your business taxes.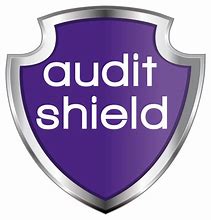 Categories: Insurance, Taxation, Financial Products