| | |
| --- | --- |
| Posted on 24 July, 2019 at 14:55 | |
There are lots of things to consider when buying or selling a business.
Valuing the business
A business valuation can provide a sound platform from which to start negotiations. Business brokers provide generally accurate market appraisals after a brief discussion and review of your financial statements. In New Zealand small businesses are usually sold for between 2 - 4 times EBITD (earnings before interest tax and depreciation). There are however industry specific rules of thumb aswell - such as accounting practices are often based on a multiple of revenue, trade based businesses are often difficult to sell at all unless there are significant staff and assets involved. The general idea is that a person will want a return of their initial investment within a 2 - 4 year period. Cashflows from a business directly impact on its value, together with adjustments for risk and industry factors. Any valuation is speculative until tested in the market, a business being truly worth the maximum amount a buyer is willing to pay for it.
Conducting due diligence
Due diligence is surprisingly often overlooked and is of great importance to buyers before committing to an acquisition. Chartered accountants carry out due diligence on your behalf, this is similar to an audit or a review engagement and is very worthwhile. Records are reviewed and reconciliations performed to ensure the information being presented is accurate and truthful. A number of other non-financial areas are reviewed to ensure the business is being held out appropriately. Due diligence analysis can help a buyer to weigh up the business in advance ensuring it is what they really want. When selling a business it is important that the information provided is factual and matches tax returns and bank records. This can really help during due diligence process as any misrepresentations, or even honest errors can deter a buyer.
Preparing the business for sale
As would be expected to prepare a business for sale you want to make it as desirable as possible. Leading up to a sale there should be an effort to increase sales, manage expenses, and record larger profits. In addition record keeping should be tidied up, client lists, phone and email details, systems, processes and procedures. Software commonly used should be implemented and systems should be streamlined to be inline with the industry best practice. For a seller this can sometimes be daunting, effectively sorting out a lot of the reasons they may want to sell in the first place, and then selling the business as they would have liked to have been running it all along. There is no option for a business owner wishing to achieve a successful sale to run away, any issues need to be sorted out before the sale to ensure the business achieves the best possible price.
Developing exit strategies
Planning an exit strategy is worthwhile. There are various options available in regards to an exit, succession, shareholder buy outs, employee buy ins, market sales, competitor mergers, asset sales, gradual buy outs, vendor finance, share swaps, etc. Planning an exit strategy on a personal level in advance is essential to achieve a good overall result. Preparation of the business for sale can start years in advance, and the process needs to be managed effectively, tax issues, timing, right through to investment of the realized monies from the sale.
Please contact James Dellow should you wish to discuss your business value, succession plan, or exit strategy.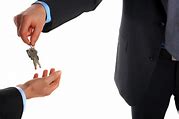 Categories: Business Valuations, Business Growth and Scaling, Business Strategy